It all starts with a HELLO!
#walking
#street_food
#wild_place
#funny
#knowledge
#adventure
---
Hey, my name is Van. I'm 19 years old and I'm single. I was born in Nghe An province but now I has been living in Hue city for studying . I'm a kind and humorous girl . I like to learn foreign languages. I like to make friends with foreigners, share our cultures together and make a lot of interesting/ amazing memories. When you come to Hue city, please join me. You will be shown many famous and beautiful places in Hue City with a lot of interesting experience that you would never forget.
---
everywhere in my hometown
Nguyen Dinh Chieu walking street
---
Bike
Bus
Others
---
we can meet at "Truong Tien bridge" or " Phong Phu plaza"
---
Why me?
15$ is included :
I promise you will have an unforgettable memory in Hue city
here are some of things I can show you

Over 100 years have passed, the graceful bridge still reflects on the Perfume River to witness all the ups and downs of history and countless 'scars of time' and becomes a romantic symbol of the ancient capital ( Hue city)

Nguyen Dinh Chieu walking street, along Huong River(near Truong Tien bridge), Hue night street consists of a wide range of stalls displaying traditional handicrafts, consumer goods, and cuisine.
it is one of the most famous food in Hue city named "Che Cung Dinh" ( is sold at Nguyen Dinh Chieu walking street)
Monument Memorial in Hue also called Bia Quoc Hoc, located close to the southern bank of the river, in front of the National School ( Quoc Hoc school). This work was built in the early 20th century to commemorate the French soldiers and the Vietnamese in the Middle period have perished for the cause of France beat Germany for contributing in first word war.

Nguyen Hue also known as Quang trung emperor, He was one of the most successful military commanders in Vietnam's history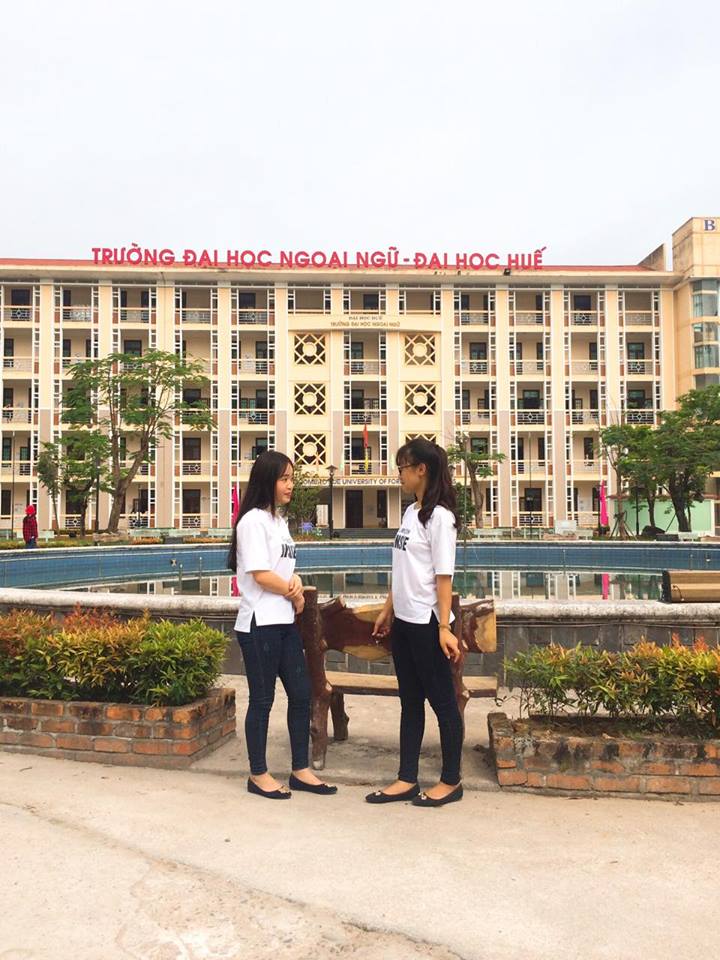 this school is near Quang Trung statue ( about 1km ) with beautiful views.
this is a is a historic pagoda of Hue city. this seven-storey pagoda is regarded as the symbol of the city.

this is a beautiful park of Hue city
One of the most famous schools in Vietnam, the National School was founded in 1896. Its former pupils include General Vo Nguyen Giap and Ho Chi Minh (who attended for a year in 1908)

Just 43m high, the hill is located 7km from Hue centre, with its foot lying next to slowly flowing Perfume River.
it has been regarded as the best place to catch a panoramic view of the Perfume River. This can easily be seen from its name: "Vong" means watch, observe; "Canh" means scene.
---