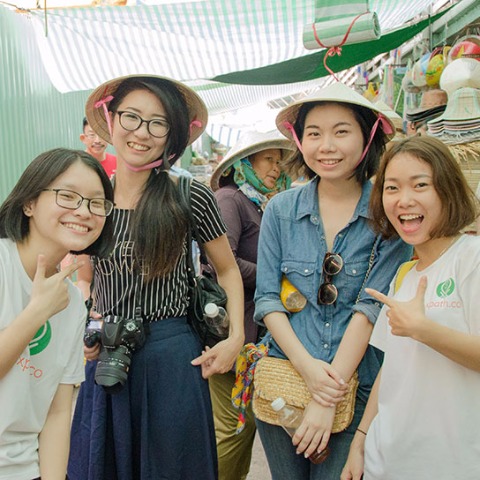 It all starts with a HELLO!
#landscape
#streetfood
#motorbike
#coffee
#nightlife
#walking-street
#photograph
#adventure
#hangout
#saigonese
---
Lạc wheels - a team of young and passionate university students majoring in diverse fields and coming from different areas of whole country. We love things about Saigon, its history, culture, all its interesting places, and want to share them with travelers worldwide.
---
The Oldest Coffee Shop in Saigon
---
Bike
Walk
---
We'll pick you up at your hotel in District 1 or 3. In case your place is in other districts, please inbox us!
---
Why me?
After watching the traffics from street level, it's great fun to actually get lost among it. Jump on the two wheels, we'll move on to the flower market to see the hustle and bustle of local life. Then continue to discover the diverse cultures of Saigon by going through historical monument and the oldest Chinese temple - probably one of the most beautiful and calming architectures you will find in the chaotic streets of Saigon. Finally, we'll end up by visit the paradise of street food in District 4 to enjoy the authentic food from a plastic chair and table on the side of a vibrant street.

Come as travelers, leave as friends! ☕️
What to note:
- Include foods and drinks
- It's rainy season in Saigon so it may affect our tours. We all hate the bad weather but we can't control it. Please forgive us in case it happens in our tours.
- Notice us if you have any allergies or you're a vegetarian.

---
10 talked about Lạc Wheels
Madhavraj Mugur
Timely start, very good person and overall it was a wow experience
October 2017
Carol
Max and An are very nice people ! We only had a short time together but they showed theirselves very friendly and emotional. They showed me old town and local food . They could be a good friend if you have a chance to meet them. Highly recommend!
September 2017
GA Chavez
Thank you Team Wanderlust! It was a cool experience at affordable places. We now have friends in Saigon! Easy to converse and answers all our questions. We had a bad experience at the airport but you guys changed our impressions. 10/10 rating! Till we meet again. Love you guys! ❤
August 2017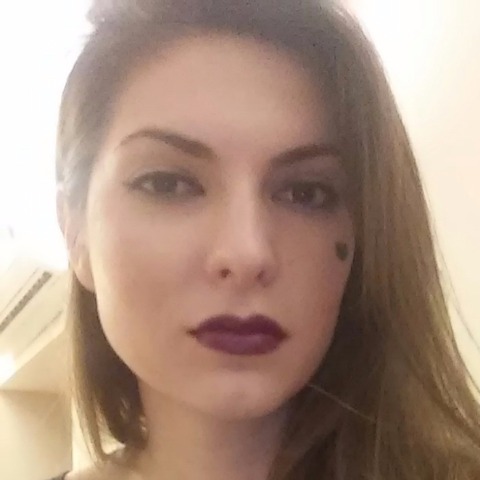 Georgiana
The students were very helpful and friendly but the tour itself was lacking in organisation and structure. I understand it is a tailored experience but we told them that we are open to whatever they want to do and ended up cruising on the scooter for the most part and stopped at one temple and on the river side. All in all a pretty average tour that was made better by the friendliness of the guides and their ability to drive in traffic. I would suggest coming up with a few itineraries for travelers that don't really know where they should go.
August 2017
Wan Radziah
Enjoyable tour. Xiu and friend took me around HCM on a motorbike for a night tour. They are an excellent guide. Would recommend wanderlust team to other traveller. Thank you to wanderlust team for a memorable trip. This is my first experience as motobike passenger. :)
August 2017
Bram Smits
The most friendliest guides I've ever had. We already saw some of the highlights of the city, so they made a bespoke tour for us. They took us on their motor bikes to some of Saigon's hidden pearls. Later we took them out for food to thank them for the trip and they really appreciated that. I'd definitely recommend a trip with Saigon Wanderlust. And thank you very much Xiu and Puong!
July 2017
Wong Ky
thanks Mai team to arrange Xiu during tour.. I have an excellent tour with Mai team.. my wonderful guide tour is Xiu.. she is a nice, friendly and sweet girl.. her driving skill is good and I would like to give a best compliment to her.. she brought me to war remnants museum, a nice late lunch and wonderful tradition coffee.. if i visit ho chi minh again, i have no doubt and confirm to find her become my travel adviser..
July 2017
Jasmine
We explored the city til it was late at night, tasting every street food possible. My personal favorite was 'goi kho bo' (or a kind of beef jerkey mixed with shredded papaya and sweet-sour sauce). Mai and Quy were extremely friendly and super helpful to make sure I experience Vietnam how the locals would. Definitely would do this all over again!
June 2017
Pierre-Gilles Thomassin
Awesome experience !! Nice place to visit, delicious things to eat and wonderfull guide !! Extra : super motor-bike skills !
April 2017
Yu
It was awsome!
February 2017