Ellen's story in Vietnam
Save time by requesting a Trip and get offers from Buddies
Happy Travelers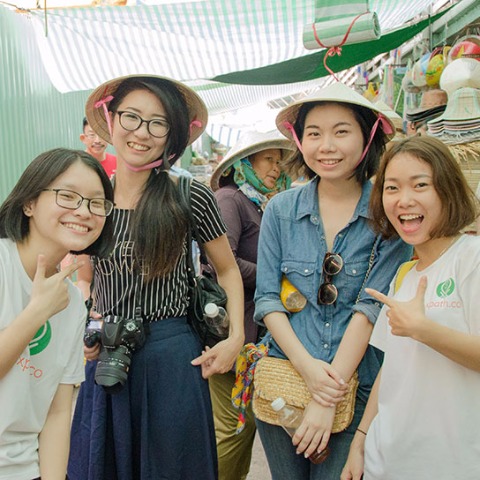 Pierre-Gilles Thomassin 's review about Lạc Wheels
Awesome experience !! Nice place to visit, delicious things to eat and wonderfull guide !! Extra : super motor-bike skills !
Jasmine 's review about Khue Le
Ly and An were fantastic local guides who did what they can to make us comfortable. Honest people that could answer all our questions with genuine smile. They were knowledgeable and passionate about the city and its culture that made us interesting. We had breakfast at Ba Chieu market. Very tasty! They taught us some Vietnamese so we could talk wit...
Jonathan 's review about Carson
Carson was very nice, friendly, knowledgeable, and fun. We had a great time and he went above and beyond to make sure of that! He really brought the city to life. One of these activities we like best is drinking Vietnamese coffee. Dont drink too much if you want to sleep early then. Anyway, I loved it! I would recommend Carson to anyone traveling ...
Still have questions?
Go to our Help page for more questions